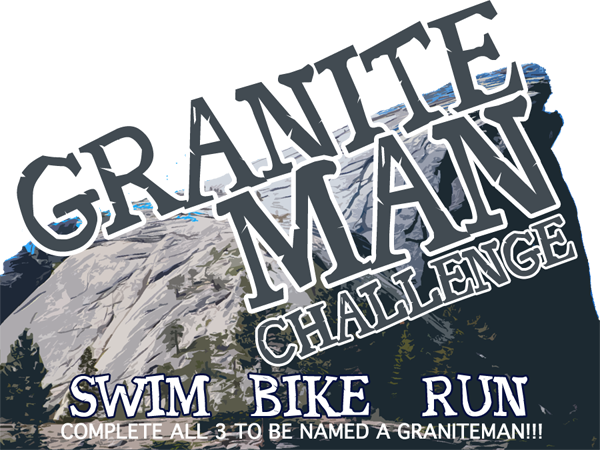 September 9-11, 2016
CHALLENGE yourself to the GRANITEMAN!
SWIM 2.4mile, BIKE 102miles, RUN 12.4miles
COMPLETE ALL 3 EVENTS to be named a GRANITEMAN!!
USE DISCOUNT CODE: GRANITE
SPONSORED BY:
Friday, September 9th, 2016 – 9:00am:
GRANITE To GRANITE SWIM
(2.4 miles in June Lake)
Meet at June Lake Swim Beach
Same Day Registration Only – $20/ (starting at 8:00am)
Saturday, September 10th, 2016:
(102 mile bike race)
Mammoth Gran Fondo    MORE INFO
Sunday, September 11th, 2016:
(12.4 mile run race)
Tioga Pass Run                        MORE INFO
CONGRATULATIONS 2015 GRANITE to GRANITE SWIM FINISHERS!!!

Celebrate the hearty soul!